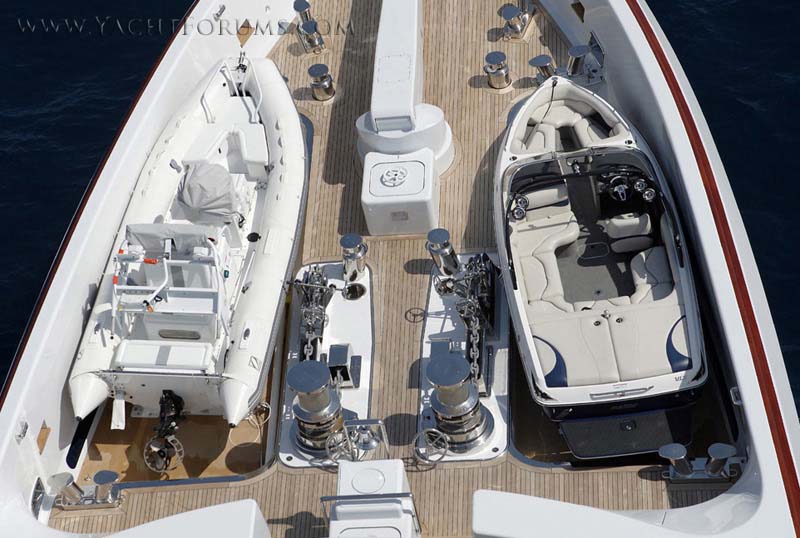 Northwest Rider and great Malibu Boats friend, Brett van den Heuvel (Brett V.), sent us an e-mail last week when he read
Yachting Forum's article on the Oceanco 248'/75m "Anastasia"
. "Yachting's New Grand Duchess!" as the article's author Capt. Chuck Gnaegy refers to her was built in the Netherlands and is an amazing vessel. But as sweet as this big ocean-goer is, the cargo may have peaked Brett's interest more than the Yacht itself.
There it was on the deck, a
Malibu Boats Wakesetter VLX
!
Thanks for the article Brett. The Anatasia is a sick ride! We especially like it's
Malibu VLX
passenger!
Tags:
Malibu Boats
|
Oceanco
|
yacht
|
Wakesetter VLX
|
onboard
|
Anastasia
|
super yacht
|
Netherlands
|
Yacht Forums